Elevating the Voices
of Our Future Innovators
The unCommission is a massive, diverse, and participatory opportunity for young people to share their experiences to identify goals for the future of STEM learning and opportunity.
These goals will point the way to achieving equitable STEM education for all of our country's children, with an explicit focus on Black, Latinx, and Native American communities.
Through the unCommission, we will collectively listen our way forward as we co-design the future.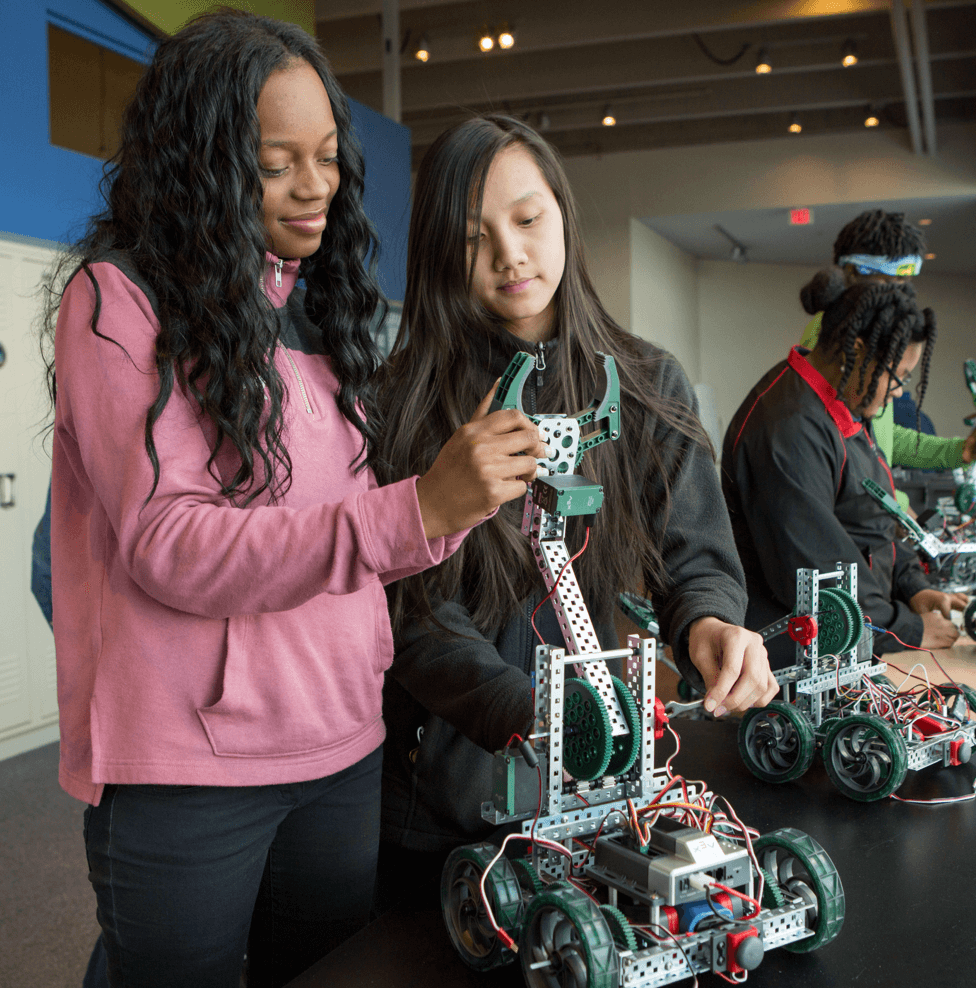 Here's how we're getting to the next set of moonshot goals for STEM/education from the people, for the people.

Bridgers, anchors, and listeners/champions sign on and get ready to participate and early storytellers participate in and give feedback through beta storytelling
Hundreds of storytellers share their STEM experiences
Translation, Art, Policy, and Ongoing Conversation
STEM experiences are distilled into insights and draft goals are shared for feedback
Insights, art, stories, and goals are shared with the field; 100Kin10 identifies one as its next moonshot goal
The unCommission is coordinated by 100Kin10, which began in 2011 with 28 organizations banding together and making public commitments to respond to President Obama's call for 100,000 new, excellent STEM teachers in ten years. Now more than 300 partners strong, 100Kin10 united the nation's top academic institutions, nonprofits, foundations, companies, and government agencies to address the nation's STEM teacher shortage. We are proud to be poised to meet and likely exceed this goal and look forward to taking up one of the unCommission's goals as our next moonshot. By giving young people the STEM teachers they need, we are helping to unleash the next generation of innovators and problem solvers.